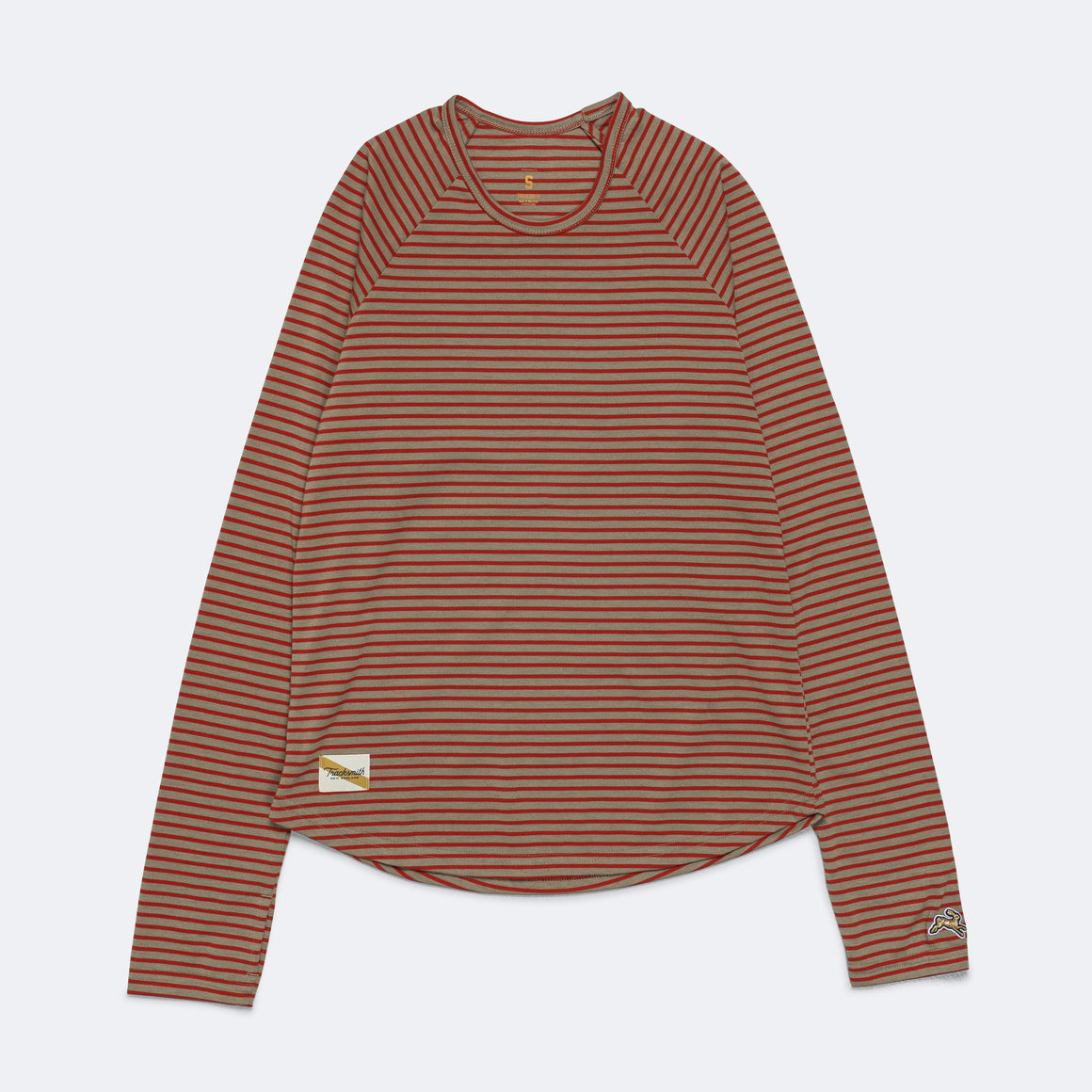 Womens Horizon Long Sleeve - Taupe Scarlet Stripe
Finding the perfect training top is challenging but Tracksmith's Horizon series strikes a fantastic balance. Offering a soft cotton feel with superior performance features, Horizon cloth is ideal for everyday wear to sweaty workouts.
The dri-release fabric combines the comfort of cotton with the lightweight, quick-dry properties of polyester, ensuring a sophisticated top that's soft, wicking, durable and whisper light.
Specifications
- Dri-release fabric
- 89% Polyester, 11% Cotton
- Curved hem
- Hare badge